His parents could immediately see that he had a knack for snapping shots of plants and animals in their natural habitats. Hoping to inspire his creativity further, Pankaj Saharia's parents enrolled the young boy in introductory photography courses. But it wasn't long before his lens began to focus in on the specific realm that started it all: nature photography.
Although his primary professional career took him in a direction different from the arts, he has always maintained a love for nature photography. The intimate nature of visiting wildlife in their natural living space both fascinates and mesmerizes Pankaj Saharia. The artform is primarily a hobby for him — a way to get away from the monotony of his everyday work. When possible, he enjoys planning and embarking on adventures with his nature photography work in mind. Over the years, he has traveled to many states across the United States in the hopes of capturing photos of wildlife, including:
Colorado

North Dakota

California

Florida

Texas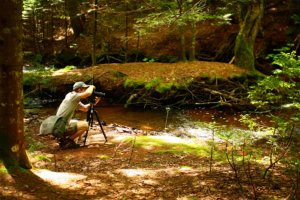 Recently, Pankaj Saharia has compiled and crafted a portfolio showcasing his best work. Although the artform has mostly provided him with a creative outlet for personal enjoyment, he has recently decided that he would like to take his work to the professional level. Inspired by the brilliant work published in National Geographic, the hobbyist is now interested in pursuing a freelance career as a Nature Photographer. Specifically, he hopes to work with wildlife refuges, environmental initiatives and other organizations that strive to protect and preserve animals and the natural world. He specializes not only in taking photos of plant and animal life, but also in snapping scenery shots. He believes that there is no better way to depict the environment than through nature photography. The beauty and realism of the craft has mesmerized Pankaj Saharia all of his life. It is his dream to make a living off of his lifelong hobby.